Posted on: Aug 16, 2016 | Andrew McChesney, news editor, Adventist Review
"Sources of livelihood have been swept away," ADRA says.
The Adventist Development and Relief Agency has provided emergency assistance to 9,000 families in Bangladesh amid monsoon floods that have killed at least 14 people and affected nearly 2 million others.

The districts which have experienced the greatest impact of the floods are: Jamalpur, Kurigram, Sirajgonj, Tangail, Gaibanda. Together, these 5 districts account for more than 70% of the affected people.
(Humanitarian Coordination Task Team, 15 Aug 2016)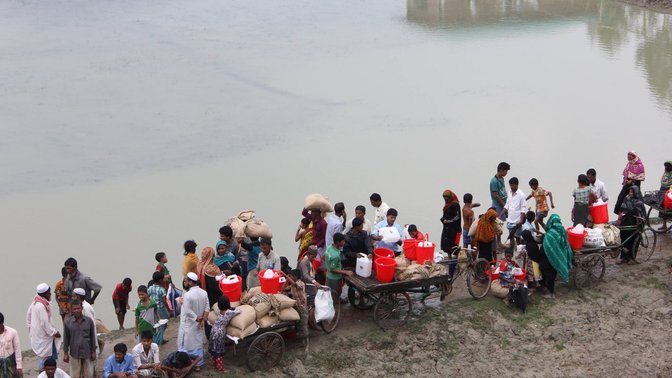 [Photo: ADRA Bangladesh / Facebook]
The disaster has affected an estimated 1.9 million people across 19 districts of Bangladesh, and about 7,400 people have
sought assistance in 69 relief camps, the International Red Cross said this week.
More than 15,000 homes have been washed away by the flooding, the country's worst in at least decade, local media reported.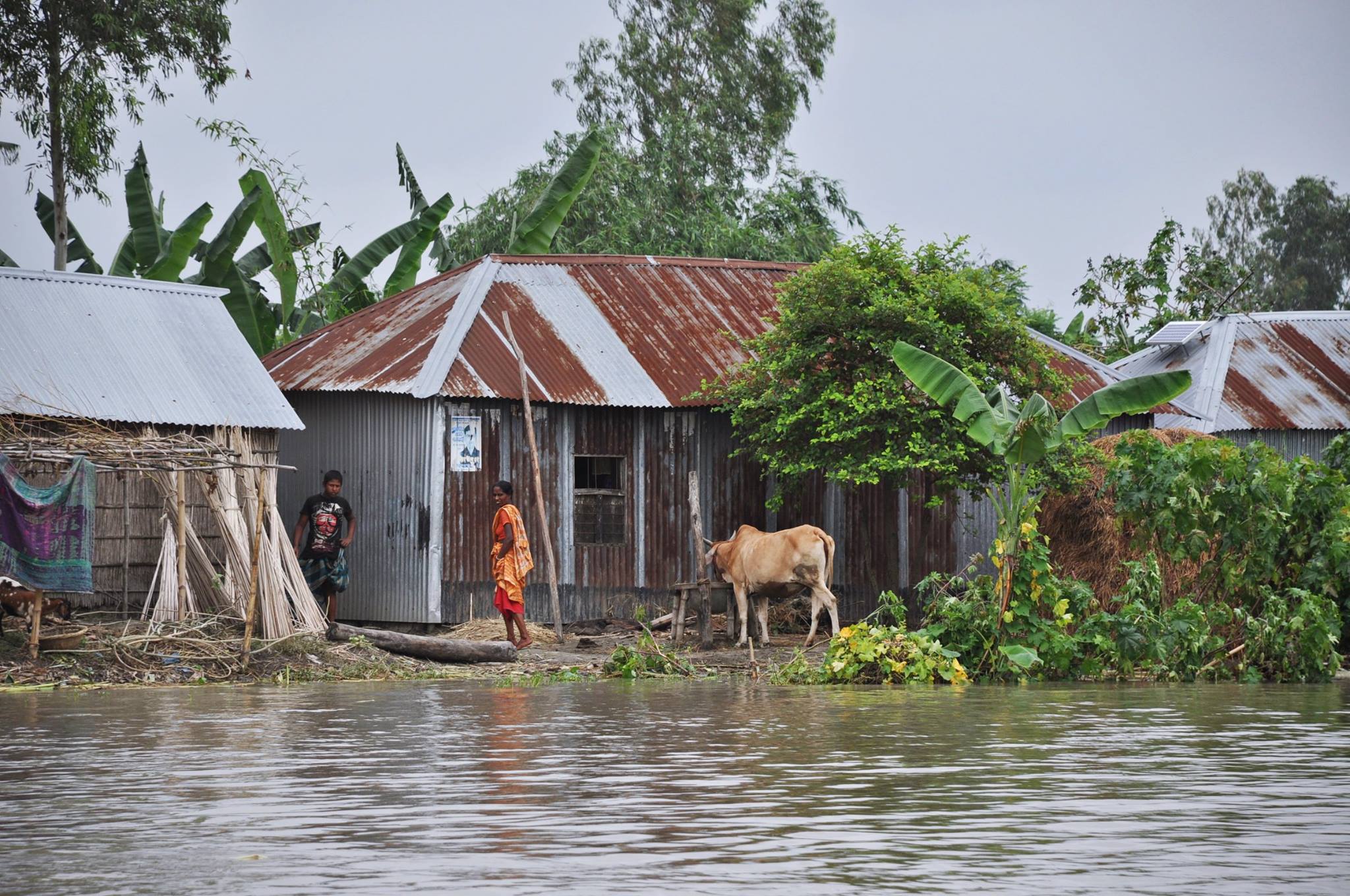 [Photo: ADRA Bangladesh / Facebook]
"The sources of livelihood have been swept away, and the affected communities have no source of income to meet their
basic needs," ADRA's Bangladesh office said on Facebook.

ADRA focused its initial relief efforts on southern Bangladesh. ADRA's China office provided funds from the Hong Kong government to purchase food and other necessities, while ADRA employees and volunteers worked with local authorities and other nongovernmental organizations to identify beneficiaries.

Over the course of three days, ADRA distributed relief supplies to 9,000 families in Chittagong, Patuakhali, and Barguna in southern Bangladesh.

"ADRA Bangladesh selected the beneficiaries regardless of race, religion, ethnic background, creed, or political affiliation," it said.

Each household received six pieces of clothes washing soap, four pieces of bath soap, a tube of toothpaste, a towel, 90 water purification tablets, a 20-liter bucket, a comb, 10 packets of shampoo, a large bandage roll, a 10-liter container of water, 15 kilograms of rice, 4 kilograms of lentils, 2 liters of oil, and 1 kilogram of salt.


--------------------------------------------------------------------------------------------------------------------------
지난 7월에 발생하였던 방글라데시의 몬순홍수와 산사태로 큰 피해가 이어졌습니다. 8월 15일, Humanitarian Coordination Task Team은 적어도 82만명의 지역주민들이 피해를 입었다고 전하며 가장 피해가 컸던 지역은 자말풀, 쿠리그람, 시라즈간즈, 땅가일, 가이반다 등으로 밝혔으며 이 다섯 지역의 피해가 전체 피해의 70%를 차지한다고 발표했습니다.
이 홍수로 인해 최소 14명이 사망하고 2백만여 명의 사람들이 피해를 입은 것으로 전해지고 있습니다. 홍수는 19개의 구역을 침범하여 190만명의 사람들이 피해를 입고 7,4000여 명이 69곳의 보호소에서 생활하고 있다고 적십자단체는 발표했습니다.
아드라는 피해지역의 치타공, 파투아칼리, 바르구나의 지역주민 9000여 명을 지원하였습니다.

현지 언론은 "만오천여 주택이 휩쓸려 나가고, 이는 최근 10년 이래의 최악의 홍수"라고 전했습니다.
아드라차이나는 홍콩정부를 통하여 식량과 필요물품들을 구입하고 아드라직원과 자원봉사자들은 현지 관계당국과 비정부조직들과 연합하여 수혜자들의 상황을 파악했습니다.